Multi Award winning company Bulldog Films mission is to bring you the best in British Independent Film Making. Support Indie Film.
Follow us on Social Media by clicking the links below :
Soldiers of Embers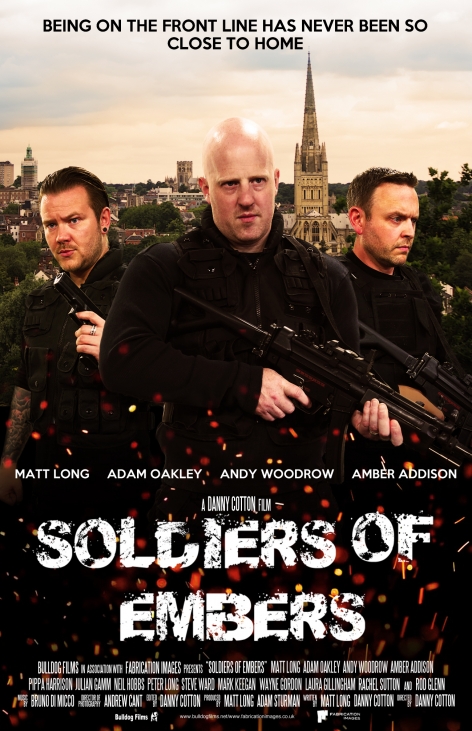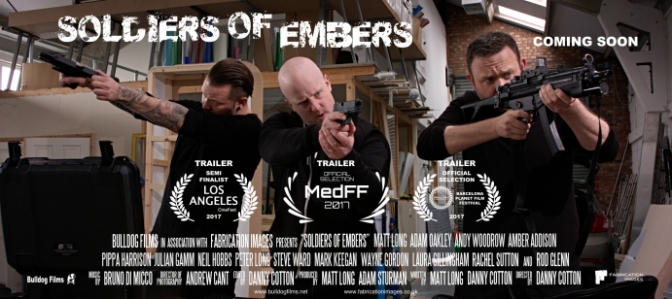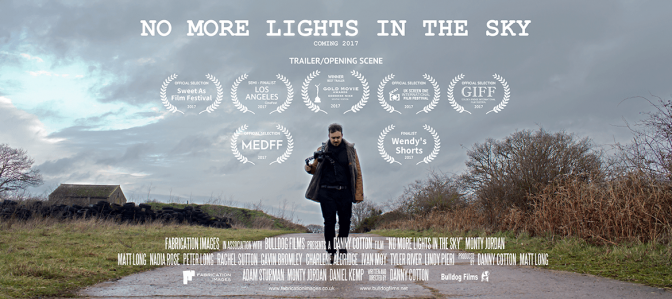 LATEST NEWS
03/08/2017
Matt Long is a guest judge at the Miss Norfolk event. Click here for details.
01/05/2017
ITS A WRAP!! - Soldiers of Embers wrapped over the weekend. A massive amount of work has gone into the past 5 months to bring some amazing performances. Checkout the first Billboard Poster here :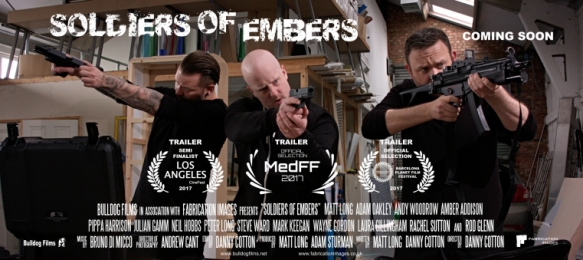 22/03/2017
Checkout an interview with Matt Long, Writer/Producer/Actor in Soldiers of Embers :
16/02/2017
More great news - 3rd official selection Laurel award to 'No More Lights in the Sky'. Fantastic cast and crew involved in this and i'm proud to Act in and Produce this feature film from Fabrication Images. So a massive thankyou to everyone supporting. Click here to watch.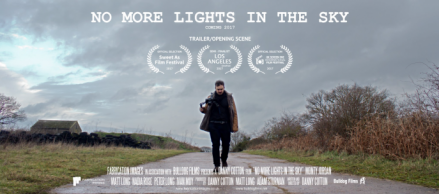 01/02/2017
Team Bulldog are extremely pleased to say British Indie Film 'Soldiers of Embers' is firmly in the eyes of LA thanks to an article in LA based Indie Mag 'Max It Magazine' who has 1.2 million subscribers. Checkout the article by clicking it below :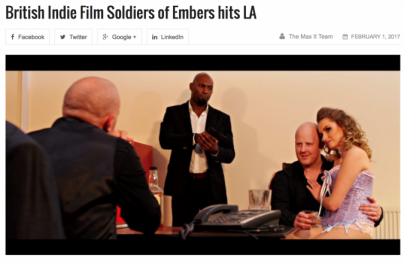 24/01/2017
Checkout the trailer for No More Lights in the Sky from Fabrication Images under our new Collaborations Section.
Don't forget to follow our Social Media pages - Links Below :
Facebook : https://www.facebook.com/BulldogFilmsUK
Twitter : @Bulldogfilmuk
Matt :-)
___________________________________________________________
GET INVOLVED
We are always interested in registering extras for filming. Register your interest by emailing auditions@bulldogfilms.net for an application form. A great opportunity to get involved.
___________________________________________________________