01/08/2017
Another official selection awarded. IMDB Film Festival MedFF in Italy.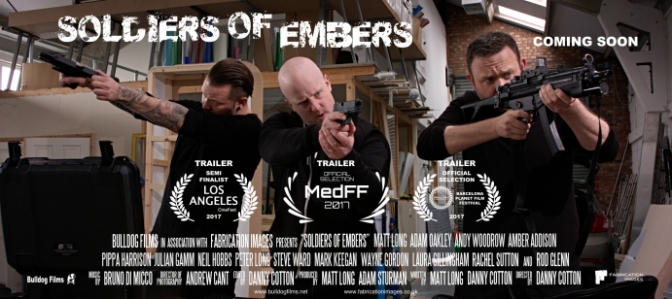 30/07/2017
The full Soldiers of Embers trailer has just won its first official selection Laurel at the Barcelona Planet Film Festival.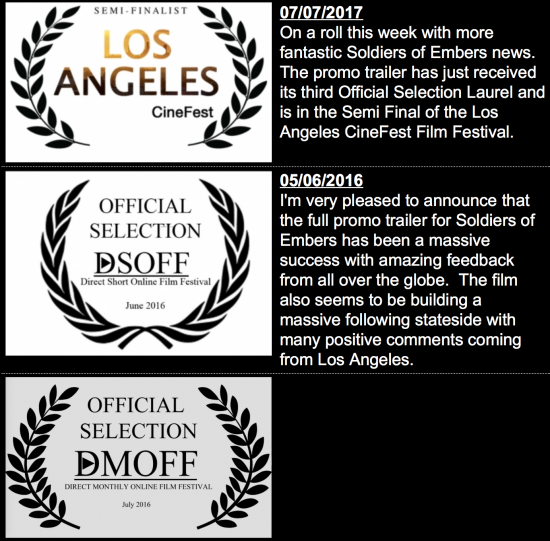 Bulldog Films is proud to Produce Feature Film 'No More Lights in the Sky' from Fabrication Images which features Bulldogs very own actor Matt Long.