08/05/2018
Another nomination for best Drama trailer at the Barcelona Planet 2018 film festival.
11/11/2017
WE WON!!

Fantastic news today. The trailer for feature film 'Soldiers on Embers' had its showing at the

Hollywood International Media festival

and

WON

'

Best Drama Trailer

'.
I couldn't be more proud of my cast and crew at the moment and a huge thanks for your commitment and support. So much hard work has gone into this film on a two year journey since I first sat down to write it.
A massive thankyou to all the people, family, friends and businesses that also supported us.
Thankyou to the Local Norwich press for supporting us with articles EDP/Eastern Evening News/Iceni Magazine, East Life Magazine, and LA Based Max It Magazine. Also thankyou to Mikey's Movie World for supporting us with interviews. Thankyou to Norfolk Constabulary for being so supportive over our filming in the region.
Finally Special thanks to Danny Cotton and Adam Sturman, couldn't do it without those guys (15 laurels awarded now this year across two feature trailers).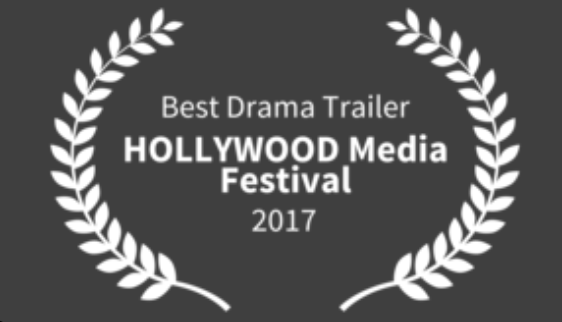 09/11/2017
Another film festival laurel awarded for 'Soldiers of Embers' as a Finalist in the Hollywood International Media film festival. A combination of 14 nominations/wins across the two trailers for SOE and No more lights from this award winning Norwich based team.
09/10/2017
Fantastic news today. Another film festival WIN for the 'No More Lights in the Sky' trailer. That makes a total of 13 nominations and wins across two feature film trailers this year. I couldn't be prouder of the fantastic cast and crew i've been working with. Great direction from Danny Cotton. 2018 will be a big year for Bulldog Films and Fabrication Images when these two British Indie Feature Films are released.
See the trailers for both films here:

No More Lights in the Sky:
https://www.youtube.com/watch?v=5eUFP_LafL8

Soldiers of Embers:
https://www.youtube.com/watch?v=_DhYYdMb-oE

Thanks everyone for the support.
Matt.

01/08/2017
Another official selection awarded. IMDB Film Festival MedFF in Italy.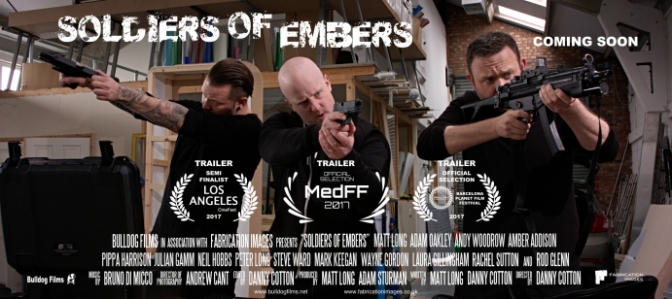 30/07/2017
The full Soldiers of Embers trailer has just won its first official selection Laurel at the Barcelona Planet Film Festival.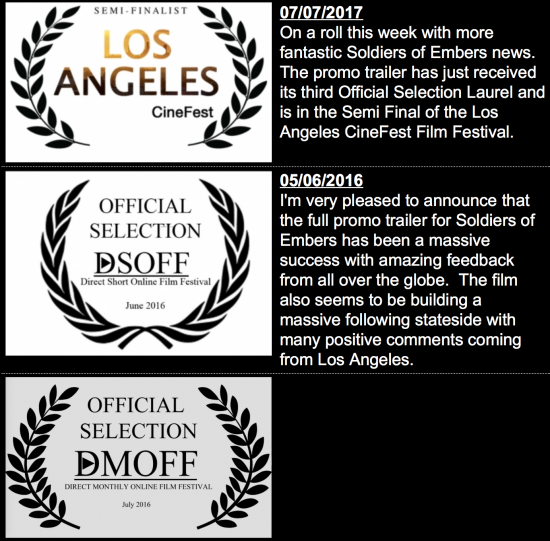 Bulldog Films is proud to Produce Feature Film 'No More Lights in the Sky' from Fabrication Images which features Bulldogs very own actor Matt Long.